2023-01-05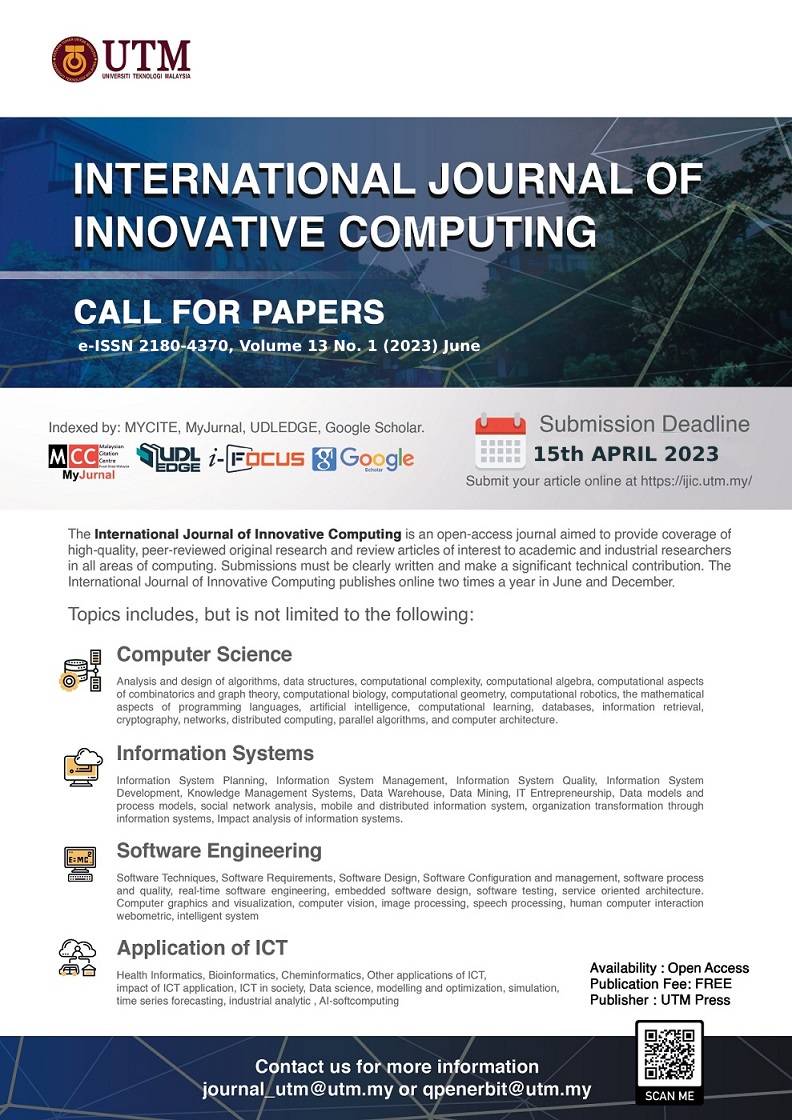 Dear Professor/Associate Professor/Dr./Mr./Mrs./Ms.,
International Journal of Innovative Computing (IJIC) is an open-access journal aimed at providing coverage of high-quality, peer-reviewed original research and review articles of interest to academic and industrial researchers. It welcomes research articles, reviews, new frameworks, models, algorithms, methods, and technologies in the area of computing. 
Indexed by: Google Scholar, MyJurnal, UDLEDGE, MYCITE
IJIC welcomes the submission of papers for Vol. 13 No. 1 June 2023 For more information please visit https://ijic.utm.my
No charges for publication.
Kindly forward this e-mail to your group of Friends / Students/ Colleagues / Associates / Fellow Researchers, who may benefit from this.
Read more about CALL FOR PAPERS: INTERNATIONAL JOURNAL OF INNOVATIVE COMPUTING REGULAR ISSUE VOL. 13 NO. 1 JUNE 2023